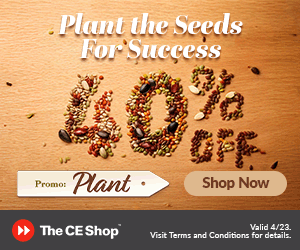 As the Real Estate world continues to evolve, we understand the importance of providing you with excellent education and we recognize the growing demand for CE in an online format. We are proud to introduce a new partnership with The CE Shop to provide CE training in an easy to use on-line format.
Through this partnership you can access great online continuing education courses that are state approved and 100% accredited! Additionally, once you complete the course you can access your certificate instantly and The CE Shop manages all reporting to the state.

We are excited to offer this great resource for CE training and look forward to an even more robust online education platform as the year progresses!
CONTINUING EDUCATION MADE EASY!
Continuing Education Made Easy, ONLINE!
Time is money. How do you squeeze a continuing education course in between showings? Take your courses ONLINE!
• Stay up to date and informed on industry trends while starting and stopping at your convenience, 24/7.
• Customer Support available 7 days a week!
• Access completion certificates IMMEDIATELY following course completion.
Enroll today at:
http://nwlar.theceshop.com/
******************************************************************************************
Complimentary Real Life 365
http://nwlar.theceshop.com/reallife365